As our company is growing and we're adding locations, we wanted to take some time to re-introduce our company and ourselves!
In recent years, mortgage consumers have been presented with an ever-growing array of mortgage products. With so many choices available, it can often be difficult to decide which mortgage products best fit your specific goals. That's why we are committed to answering all of your questions and understanding your unique situation so that we can tailor a mortgage product that will meet all of your needs.
Our  mission and philosophy is to provide every one of our clients with outstanding, individual service based on integrity, honesty & expertise. Our technological expertise makes the entire loan process as simple & stress-free as possible for each client. We value integrity and are dedicated to building strong relationships to benefit each client well beyond the initial transaction. Our knowledgeable team utilizes advanced systems to develop strong relationships with banks across the nation, allowing us to provide you with the best loan products and rates. Lastly, our focus on personal service enables us to listen to clients first and then adapt to their specific needs. We have the ability to assist those with past credit challenges.
Meet the Team
Jeremy Marks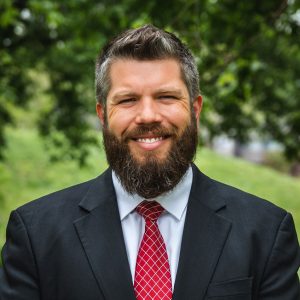 Jeremy is the President of Community Lending of America. He specializes in working with business owners, brokers, financial planners, realtors and consumers. He helps develop partnerships to expand businesses and professional development to enhance growth. His inspiration is his children. Everything he does is for them and the freedom that self employment offers. He is inspired to educate and help families accomplish the American dream. He has a bachelor's degree in economics from Kansas State University and his NMLS License since 2008. He has also received a five star mortgage professional award for 6 consecutive years. He has been highlighted in Forbes magazine for two consecutive years, and now has three locations for Community Lending of America which opened in 2007.
He loves hanging out with his family: His wife of 12 years, Tiffany, 11 year old son, Harper and  7 year old daughter, Rowan. He loves traveling, camping, live music, mini golf, frisbee golf, and spending time outdoors.
Mark Sanderson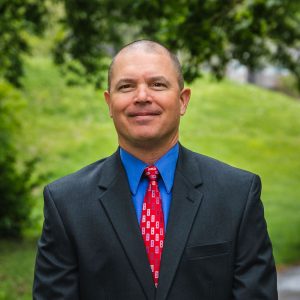 Mark is the Director of Development, Marketing, IT, realtor relationship building, and event planning and executing at Community Living of America. He specializes in working with realtors to help them build their business through co-marketing efforts, their professional development, client and colleague event planning/executing, etc. He knows that he makes a difference in the lives of Community Living's realtors and effects the course of their future in real estate. He builds their confidence in CLA so that they can concentrate on their job- selling real estate. He creates a trusting relationships with agents so that they want to find clients to refer to CLA. He helps all types of clients purchase a home, if they are willing to put in the work to get themselves where we need them to be. He has been in the mortgage business since 1999 in many different roles. He has a bachelor's degree in business management from Mid-America Nazarene University, management training from World Savings, and obtained his Kansas Property and Casualty Insurance License.
He's been married to his wife, Cindy, for 20 years and has 3 amazing kids. He enjoys working on cars, singing and has been shooting commercial fireworks for 15 years as part of a pyrotechnic team.
Ann Richardson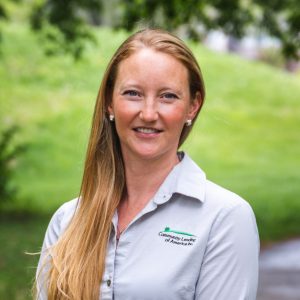 Ann is a loan officer at Community Lending of America. She assists clients with the application process by analyzing each individual's situation, discussing the options available and plans for obtaining goals of ownership. She works closely with agents and clients both, providing excellent customer service and communicating through the entire process- from the first phone call to the closing table.She works with first time home  buyers, those looking to refinance, purchase vacation homes, investment properties, or any residential purchase.mAnn loves her job and working with people. She loves that each situation is unique. Ann has been in the in the mortgage business for almost 4 years now and loves her team at CLA. She is a licensed loan officer in Kansas and Missouri and has a bachelor's degree from Indiana University.
She enjoys spending time outdoors with her husband, listening to music, taking motorcycle rides and spending time with her family, friends, and dogs.
Travis Tannahill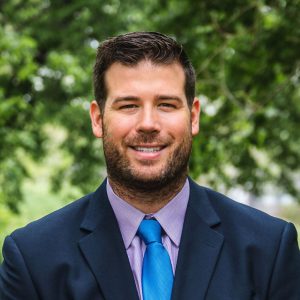 Travis is a loan officer with Community Lending of America. He originates home loans for clients. He specializes in FHA and working with first time home buyers. He thoroughly educates people on the process of purchasing a home and informs them of the loan options available for them. He believes real estate to be a great wealth builder and that the broker model is the most cost efficient way to get clients into homes. He enjoys bringing great service and pricing to the community and helping people get into homes that they never thought they could. Travis has 6 years of experiences in the financial/ insurance industry and is new to mortgages.
He enjoys traveling, boating, hunting and spending time with his family. He is actively involved in the Chamber of Commerce, Young Trustees, his local church and multiple wildlife conservation organizations.
Josh Hanus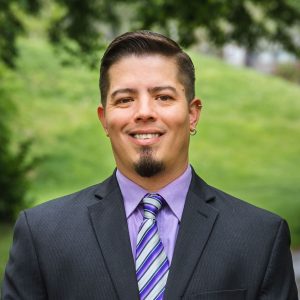 Josh is a loan officer and processor for Community Lending of America. He originates loans, as well as processes all of the loans for the office. He organizes files, conditions and closing. He helps people accomplish their goals by being efficient and organized. He loves the analytical nature of the business but also appreciates the opportunity to help people through their family's biggest investments.
Josh is driven and organized with almost 10 years experience. He is an NMLS certified loan officer with standard educational hours required to begin.
He enjoys music, sports, trees and spending time with his family.
Ryan Lehew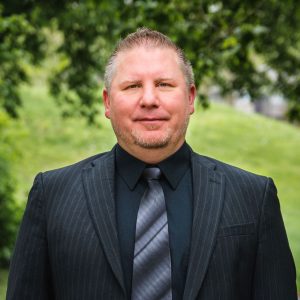 Ryan is the Director of Mortgage Operations for Community Lending of America Inc. Ryan specializes in providing residential mortgage loans for the states of Kansas and Missouri. He prides himself in loan product knowledge and is always working to ensure that Community Lending has the most diverse loan programs available in today's fast-paced real estate market. He works with any individual(s) wishing to purchase a primary, secondary, or investment property. He assists clients from the start to finish, from the pre-qualification stage through the loan closing. He assists clients in providing the loan underwriter's with all necessary conditions in order to get their loan fully approved. He has a very strong belief in knowing that the work he does helps his clients achieve one of America's Dreams…Home Ownership. He has been in this industry for over 15 years and is proud to say that he still loves what he does. He graduated from the University of Kansas and studied a lot of math and psychology courses which have greatly helped him in the mortgage industry.
He loves God, church, spending time with his beautiful daughters and family, good music, playing golf, card games, and enjoying a cold tasty beverage with friends at Royals, Chiefs, Sporting KC and KU games.
Michelle Brace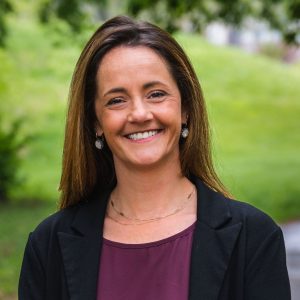 Michelle is the Office Manager at Community Lending of America Inc. She has over 12 years of experience in Management and Customer Service and provides efficiency in the day-to-day business operations and offer transactional support to all team members and partners. In addition, she specialize in tailoring to the needs of her individual team members so they can best serve both potential and existing clients. As a former local business owner, she appreciates and enjoys working for a company that keeps relationships, integrity and community as a priority.
Kevin Fisk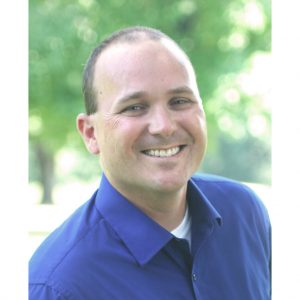 Kevin is a Loan Officer and Mortgage Advisor. He helps people obtain mortgages for purchases and refinances. He specializes in helping people who are looking to obtain a home loan for a purchase or refinance. He explores all possible options in order to properly determine what loan option best fits their situation. He enjoys being able to help make someone's dream come true by guiding them through the mortgage process. Kevin is honored that he is allowed the opportunity to help people with this major financial decisions and makes sure they get the guidance they deserve. He prioritizes staying on top of the ever-changing guidelines in the mortgage industry. He is licensed in Missouri and Kansas.
He loves his wife, 4 dogs, playing and watching sports, fishing, spending time relaxing at the lake. He spends a lot of free time mowing during the warmer months due to living on over 9 acres.